Rick Ramos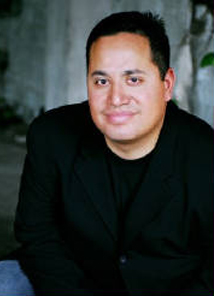 The stories have been told with only a modicum of truth. The women, the drinking, the friendships severed and lost. The facts are much more frightening. Born to a family of half-crazed third generation Mexican Americans, Rick Ramos never had a chance. Growing up with a loving, caring mother means very little when your father is a 35-year veteran of the United States Postal Service, but through it all, Ramos fought to establish himself as his own man. Standing in the shadow of the "Greatest Asshole the World Has Ever Known," Ramos knew that it was vital to forge his own way in the world.

After years of studying the greats (Sam Kinison, Bill Hicks, George Carlin, Paul Mooney, and Richard Pryor) Ramos saw the writing on the wall and dove headfirst into the world of stand up comedy. After swimming in the sea of sh*t that is Los Angeles, Ramos finally broke through the Hollywood comedy scene, working regularly at clubs in the area. In 2006, he taped a segment for The Payaso Comedy Slam which later aired on both Showtime and Comedy Central to great acclaim.

Ramos is currently expanding his talents to include acting, studying at the Actor's Menu Workshop with Bill Howey. It's a long way to the top if you want to rock and roll, but Ramos knows that there is no success without struggle. In the immortal words of his literary hero Charles Bukowski, "What matters most is how well you walk through the fire." Damn Right!
SORRY, CONTENT ACCESS RESTRICTED
This video contains TV-MA rated content. To access this video, you must register, provide your birthdate, and opt-in to receiving TV-MA rated content
This video is only available in an uncensored version. To access this video, you must register, provide your birth date, and opt-in to receiving uncensored content.
Cancel