Roz Browne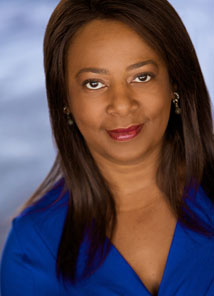 Writer, performer and Boston native, Roz Browne realized she was born for comedy when at the tender age of three when her mother told her, "You have a filthy mouth, I should wash your mouth out with soap." Since then, she has been making people laugh without the aid of cleaning products. A graduate of the University of Southern California where she earned a BS in Business, Roz became a CPA. In 1992, on a dare from an acting coach, she hit the stage at a local comedy club and has been traveling throughout the country performing at concert venues, colleges, clubs and abroad as an USO entertainer ever since.
She brings to audiences her experiences in corporate America, married life, and tales of travels around the world. Full of quick witted humor, Bostonian charm and wonderful deadpan expressions, Browne's television appearances include performances on ABC's The View with Barbara Walters, Comics Unleashed with Byron Allen, BET Comic View and America's Funniest People. Film credits include Danny DeVito's blockbuster film How High, Sunset Park, and Deirdra's Party.She was also in the acclaimed Toyota Comedy Festival and winner of the Boston Metro Award during the 2007 Boston Comedy Festival.
In Los Angeles, you can catch her performing regularly at all of the major clubs. Roz also produces and performs in The Merry Wives of Comedy. Her solo show Fried Clams With Bellies was performed to sold out audiences in Martha's Vineyard, Massachusetts and continues to be performed nationally.
SORRY, CONTENT ACCESS RESTRICTED
This video contains TV-MA rated content. To access this video, you must register, provide your birthdate, and opt-in to receiving TV-MA rated content
This video is only available in an uncensored version. To access this video, you must register, provide your birth date, and opt-in to receiving uncensored content.
Cancel