Sadiki Fuller - Financially Challenged
Sadiki Fuller gets ripped off and has some tips for poor people.
Sadiki Fuller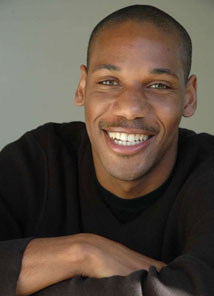 Sadiki Fuller's story is that of a young man who quit a $70,000 a year job as a NBA Mascot for the Golden State Warriors in order to purse the craft of stand-up comedy. When asked why, he just simply states "You can not get to home plate if you keep your foot on third." Originally from Houston, TX, Sadiki honed his comedy Jedi knight skills in the San Francisco Bay Area where he quickly became a club favorite at every venue he performed at. He competed in the 2001 San Francisco Stand-up Comedy Competition where he made it to the Semi-finals and later returned to make the Finals in 2004. He can be seen on Bill Bellamy's Who's Got Jokes on TV ONE and expect to see a lot more from Sadiki in the near future. So continue to keep an eye on this up coming comedian as he continues to develop his personal greatness.
SORRY, CONTENT ACCESS RESTRICTED
This video contains TV-MA rated content. To access this video, you must register, provide your birthdate, and opt-in to receiving TV-MA rated content
This video is only available in an uncensored version. To access this video, you must register, provide your birth date, and opt-in to receiving uncensored content.
Cancel