Sean Leary - Airport Romance
Sean Leary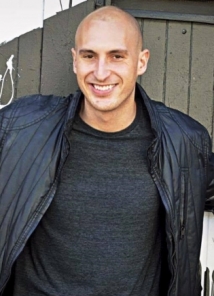 Sean performs nightly in Los Angeles whether it's at a comedy club, bar, or theater. Sean won the 2013 Ice House Comedy Club Talent Showcase in Pasadena, CA and soon after became a paid regular.
In 2014, Sean was selected to perform in the 1st ever San Diego Comedy Festival in San Diego, CA. In February 2014, Sean was the highest rated and viewed comedian on LAFFEST.com and won their first ever Los Angeles showcase at the Hollywood Improv. In March of 2014, Sean taped a set for Comedy Time TV on Hulu.com.
In April and May of 2014, Sean embarked on the successful Great Plains Party Tour where he traveled the Midwest performing 11 sold out shows! In June of 2014, Sean was a featured comedian on Ora TV's recently cancelled online show, Headline Punchline. Sean also hosts and produces a bi-weekly show named #FreeParking at the Garage in Culver City, CA. Sean has a natural gift for producing. He's produced full-house shows at the Westside Comedy Theater, Inside Jokes Comedy Club, and the Hollywood Improv. Sean is also a part of the very funny sketch comedy group 'Bad Mid-Section' - -They are currently producing and filming many upcoming projects. This February, Sean will be auditioning for America's Got Talent! Check your local listings.
SORRY, CONTENT ACCESS RESTRICTED
This video contains TV-MA rated content. To access this video, you must register, provide your birthdate, and opt-in to receiving TV-MA rated content
This video is only available in an uncensored version. To access this video, you must register, provide your birth date, and opt-in to receiving uncensored content.
Cancel