Sean Tweedley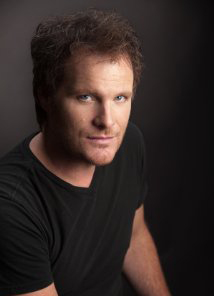 Award-winning actor/comedian, Sean Tweedley, was head writer/producer for Canada's top rated, longest running late night talk show, Open Mike with Mike Bullard on CTV. He also enjoyed a successful two year run as host of the highly rated cult hit The Warm-Up Show with Sean Tweedley on CTV/Comedy Network.

Tweedley moved to Los Angeles in 2009 when he was recruited by the Funny or Die offshoot Bluecollarordie.com to write and star in web series internet videos with Jeff Foxworthy, Larry the Cable Guy, and Bill Engvall. Tweedley recently returned to television as host of The Limo Show, a comedy/talk show that takes place inside a stretch limo, complete with guests and a four piece band.

Tweedley is one of North America's top headlining stand up comedians. 15 years on the Canadian and American club and college circuit has made him a top draw and crowd favorite everywhere he appears.

Advertising companies nationwide have tapped Tweedley for a multitude of voice-over campaigns including FedEx, Apple, and Subway.
SORRY, CONTENT ACCESS RESTRICTED
This video contains TV-MA rated content. To access this video, you must register, provide your birthdate, and opt-in to receiving TV-MA rated content
This video is only available in an uncensored version. To access this video, you must register, provide your birth date, and opt-in to receiving uncensored content.
Cancel