Steve Trevino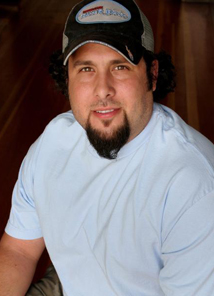 Comedian Steve Trevino was born in Portland, Texas, on the Third Coast. He now resides on the West Coast in Hollywood, California, living the dream that he has had since childhood, being a stand up comedian. His professional career began in 1998 in Corpus Christi, Texas, with none other than Carlos Mencia. Soon after that, Trevino was off to Dallas with a star in his eyes. It was there that his first big road tour came about with The Three Amigos comedy tour, and then came Los Angeles.

Since moving to California, Trevino has been on the road headlining improv comedy clubs across the country. When at home, you can catch him at the Improv, the Comedy Store, Jon Lovitz Comedy Club, and at the Laugh Factory to name a few. Trevino was also involved on screen in season one of Mind of Mencia. One of Trevino's biggest gigs was The Doghouse Comedy Jam in San Francisco with names like Carlos Mencia, Dave Attell, Dave Chappelle, and Jamie Foxx. He is currently working with Rozone Productions and Free Reign, the Dallas Cowboys heavy metal band, collaborating on a comedy special for Showtime.

Hot off the press, Trevino and writer Brian Hartt have teamed up for a sitcom project with producers David Himelfarb and Vic Kaplan. The script is written and the production companies are lining up to see Trevino. Stay tuned for the shows to be airing soon.
SORRY, CONTENT ACCESS RESTRICTED
This video contains TV-MA rated content. To access this video, you must register, provide your birthdate, and opt-in to receiving TV-MA rated content
This video is only available in an uncensored version. To access this video, you must register, provide your birth date, and opt-in to receiving uncensored content.
Cancel