Sue Costello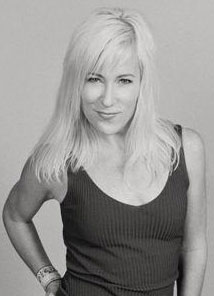 At five feet three inches, Sue Costello may look harmless, but once she opens her mouth, it is obvious that this blonde means business - funny business. Costello has the ability to bring a room full of patrons to tears with her comedic disposition and vivacious wit. That mixed with her vulnerability and honesty has made her one of the only women in the business who can do what she does.

From her Boston accent to her street smart demeanor to her ability to make you feel like you want to take care of her, and be her best friend, Costello has the "it" factor. After graduating from the University of Massachusetts with a Bachelor Degree in Theatre Arts, Costello began her career as a stand up comedian in Boston, later re-locating to the bustling city of Manhattan.

Since that time, she has appeared on several television shows such as "NYPD Blue" and "Tough Crowd" with Colin Quinn and Comedy Central. After starring in two TV pilots for CBS, Costello earned her very own self-titled television series, "Costello." Costello was also a producer and the co-creator of the show. Though "Costello" lived a short life on air, Costello received various accolades for her energetic wit. Costello was a guest host on NBC's "Later." She has also performed on Comedy Central's "Premium Blend." In addition to many television appearances, Costello has also honed her performing skills on the stage and the big screen. Costello was cast in such films as "Southie" starring Donnie Wahlberg and directed by John Shea, "Once in the Life," with Laurence Fishburne and "The Fighter" with Christian Bale.

Costello's already extensive resume continues to grow, she performed with Rosie Perez, Alan Cumming and Olympia Dukakis at the Nantucket Film Festival's Story telling event. She co-starred in Jim Breuer's pilot for Comedy Central. Her stand up reached a new level when she made to the finals of NBC's Last Comic Standing. Costello has also been a regular guest host on "Breuer Unleashed" on Sirius radio. Her one-woman show, "Minus 32 Million Words," is running in New York and LA, and her ongoing "Hope Trumps Fear Storytelling Event" is continuing to garner praise.
SORRY, CONTENT ACCESS RESTRICTED
This video contains TV-MA rated content. To access this video, you must register, provide your birthdate, and opt-in to receiving TV-MA rated content
This video is only available in an uncensored version. To access this video, you must register, provide your birth date, and opt-in to receiving uncensored content.
Cancel