The Kevin Nealon Show - Thai Rivera (Guest Host Dom Irrera)
Guest host Dom Irrera and Thai Rivera discuss taboo words.
Thai Rivera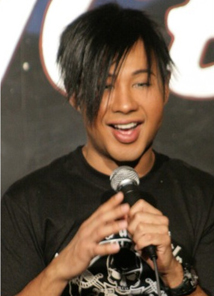 Thai Rivera will make you uncomfortable in the best way possible. His politically incorrect style of humor has taken the comedy world by storm. He is a favorite and regular at clubs such as the Hollywood Improv and World-Famous Laugh Factory. He has performed with some of the biggest names in the world of stand-up such as Russell Peters, Gabriel Iglesias and Jo Koy. He has also been featured on Comedy Central, NuvoTV and Logo TV. His disarming style and easygoing delivery will put you at ease and there is no doubt that by the end of his set he will be one of your new favorites. Rivera's comedy has not only taken him across this country but as far away as Australia and Thule Air Base in Greenland, where he performed for U.S. troops.
SORRY, CONTENT ACCESS RESTRICTED
This video contains TV-MA rated content. To access this video, you must register, provide your birthdate, and opt-in to receiving TV-MA rated content
This video is only available in an uncensored version. To access this video, you must register, provide your birth date, and opt-in to receiving uncensored content.
Cancel