Tim Jones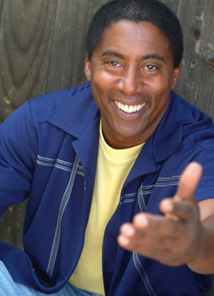 Following the news comes naturally to the native New Yorker, who studied broadcast journalism and worked as a news writer for NBC, before ditching it in favor of the stage. "I wanted to be a network reporter you know, frontline reporting in the war zone and all that stuff. Then I realized it was pretty depressing. I tried to write funny, lighter stories, but they didn't go down too well. I said, well, I'm going to go where they accept this stuff. I quit."

Tim Jones moved to Los Angeles, and started to take to the stage at the Comedy Store's amateur night. He then moved on to the television circuit, appearing on everything from The Fresh Prince of Bel-Air to MTV and Comedy Central. He has a fan in the form of Jerry Seinfeld, who is on record as saying, "Jones is funny. He always makes me laugh." For his upcoming Hong Kong debut, Jones is positive. "I think it'll be a happy marriage for me out there. It'll be a bit like an arranged marriage, it'll be a little stiff at first until we all…" The phone goes dead.
SORRY, CONTENT ACCESS RESTRICTED
This video contains TV-MA rated content. To access this video, you must register, provide your birthdate, and opt-in to receiving TV-MA rated content
This video is only available in an uncensored version. To access this video, you must register, provide your birth date, and opt-in to receiving uncensored content.
Cancel