Dom Irrera Live from the Laugh Factory - Tom Papa Returns
Comedian, actor, and writer Tom Papa makes a return visit to chat with Dom about drinking and drugging, not apologizing for your comedy, and his fall-back plans for when he crashes and burns.
Tom Papa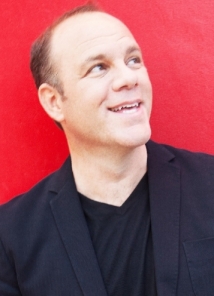 Comedian Tom Papa is known throughout the country for his many appearances on the Late Show with David Letterman, The Tonight Show with Jay Leno, and Late Night with Conan O'Brien. Television audiences also know Papa as the star of his own sitcom on NBC, Come to Papa, from March 2004.

Papa grew up in New Jersey and first realized he wanted to be a comedian when, at a very young age, he heard Steve Martin's comedy album, Let's Get Small. Comedy became an addiction which he perfected in clubs throughout New York City.

After about four years, Papa got his first big break. He was given a half-hour special for Comedy Central and was handpicked by Jerry Seinfeld as an opening act on his tour which continues to this day.

Now, he says, "I'm in the lucky position of being able to make people laugh for a living." Papa has also appeared in the films Analyze That, Comedian, and is landing his voice-over talent to the upcoming animated feature Bee Movie. Papa lives in New York and Los Angeles with his wife and family.
SORRY, CONTENT ACCESS RESTRICTED
This video contains TV-MA rated content. To access this video, you must register, provide your birthdate, and opt-in to receiving TV-MA rated content
This video is only available in an uncensored version. To access this video, you must register, provide your birth date, and opt-in to receiving uncensored content.
Cancel