Tommy Gimler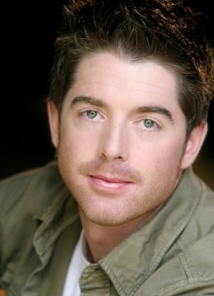 Tommy Gimler's embarrassing story began on March 17, 1978, in Milwaukee, Wisconsin. He weighed over nine pounds at birth, and he weighed in at a whopping 21 pounds at the age of six months.

Throughout his childhood, Gimler was constantly the victim of very comical situations, well at least through the eyes of the onlooker. At the age of six, Gimler wet the bed and soaked the baseball cards that he decided to sleep with that night.

At the age of 11, Gimler wet the bed again for the eighth consecutive year, a Gimler record to this day. At the age of 13, he was rejected by the first girl he asked out. Also, he was the only kid in the eighth grade still tight rolling his pants.

High school was extremely fun for Gimler. He attended the prestigious Mukwonago High School in Wisconsin, and he had dental braces put on his freshman year. At a Friday night dance, he asked a girl to dance. After wiping the food off her face that Gimler had just spit on her, she replied, "No." At the age of 15, Gimler figured out how to get Playboy TV for free on his parents' family room television. He didn't attend a Friday night dance for the rest of the year.

Gimler graduated from the University of Wisconsin-Stevens Point, also known as the Harvard of the Midwest, in December of 2000 with a 3.3 grade point average, four alcohol awareness certificates, and one catheter experience he would rather forget.

Gimler has been a promotional assistant for several Milwaukee area radio stations, an on-air talent for several radio stations, and an MC for several marketing companies with clients ranging from Animal Planet to America Online.

In July of 2004, Gimler released his first full-length album Hairy Nipples to critical acclaim. According to Thom White of Citizine magazine, Gimler "touches on the essentials in life – being horny, screwing, sh*tting, and the fat female psyche."

In April of 2005, Gimler released his second album entitled Riding the Short Bus. Again, Gimler continued to touch on the sides of life that few dare to mention, Levitra, the short bus, hookers, and truckers.

In January of 2008, Gimler released An Album for Mom, a 21-track collection of new releases poking fun at techno music, blind people, mustaches, and MySpace, to which he released a music video for the previous year. In the first year, the video had over 750,000 hits on the internet.

Gimler currently has over 25 songs in rotation on Sirius XM Radio. His music videos have been viewed over one million times online.

Gimler performs at colleges, comedy clubs, and bars nationwide, but he usually can be seen in the Los Angeles area. He produces two shows in Los Angeles as well. His sets range from 20-25 minutes at comedy clubs and two hours headlining concerts.
SORRY, CONTENT ACCESS RESTRICTED
This video contains TV-MA rated content. To access this video, you must register, provide your birthdate, and opt-in to receiving TV-MA rated content
This video is only available in an uncensored version. To access this video, you must register, provide your birth date, and opt-in to receiving uncensored content.
Cancel