Waddah Swar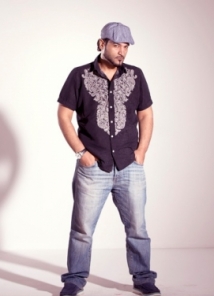 Waddah Swar first began comedy in 1998 after being inspired by Martin Lawrence's "Run Tell That" show in Washington, DC. Since then, he has built a reputation for being one of the most prominent comedians in the region. He was one of the original members that kick started comedy where for the first time ever local comedians played alongside international ones. This was in Bahrain in 2008 when the Axis of Evil Comedy tour took place.
Since then, Waddah has had an impressive array of shows where he performed alongside many international celebrities such as Maz Jobrani, Ahmed Ahmed, Russell Peters, Omid Dhalili, One Ho Chon, and Eddie Griffin.
In 2013, he participated in the much anticipated KitKat Comedy Show Break and won the title of 'Funniest Arab. ' He was initially selected from contestants from around the region to be a ?nalist in a reality TV show with 10 ?nalists, where they competed in various comedy challenges. His performance can be seen on www.kitkatcomedybreak.com
SORRY, CONTENT ACCESS RESTRICTED
This video contains TV-MA rated content. To access this video, you must register, provide your birthdate, and opt-in to receiving TV-MA rated content
This video is only available in an uncensored version. To access this video, you must register, provide your birth date, and opt-in to receiving uncensored content.
Cancel