UPCOMING SHOWS - Chicago

Virtual Valentine's Comedy and Trivia Night!
Laugh Factory Chicago presents a virtual standup comedy experience streamed live from our legendary stage! Laugh Factory presents an interactive comedy show featuring some of Chicago's best standup comedians. You can join our virtual audience via Zoom or stream directly your laptop or television using Roku, Apple TV, Amazon Firestick, or Chromecast device on your television by downloading the Stellar tickets app! Enjoy a date night, invite your friends for some trivia fun, or just enjoy a night of laughs and romantic brain stimulation.
Featuring Jonah Jurkens, Chelsea Hood and more comedians to be announced!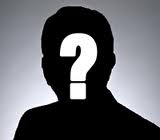 Chicago
3175 Broadway St.
Chicago, IL 60657
(773) 327-3175