UPCOMING SHOWS - Chicago

Sat Dec 31
10:30 PM
Special Event: Countdown Comedy Bash!
Join us for the funniest New Year's Eve celebration in town! Ring in 2017 with a night of laughs, including a complimentary champagne toast at midnight. Have a New Years Resolution? We know how hard it is to keep them, as a thank you, we like to make sure you are laughing throughout the year! With your admission there will be Laugh Factory vouchers included. Amounts vary based on the type of admission you purchase. Age restriction: 18 years and over 2 drink minimum per person (can be non-alcoholic or alcoholic beverage)
Featuring Tim McLaughlin, Marty DeRosa and more comedians to be announced!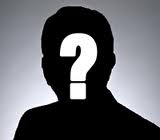 Chicago
3175 Broadway St.
Chicago, IL 60657
(773) 327-3175