UPCOMING SHOWS - Chicago

Fri Sep 16
8:00 PM
Chicago's own darlings return to Laugh Factory Chicago for a one-night only exclusive co-headliner show! About Chris Redd: CHRIS is an exciting actor, writer, standup, sketch and improv performer. In Film, CHRIS can currently be seen in a very flashy role opposite Andy Samberg in the Universal Feature POP STAR: NEVER STOP NEVER STOPPING produced by Judd Apatow. He plays Andy's rapper nemesis "Hunter The Hungry". Next up, he will be seen in fun roles opposite Amy Poehler and Will Ferrell in the New Line / Gary Sanchez film THE HOUSE, the Netflix film A FUTILE AND STUPID GESTURE opposite Will Forte, and he is the lead of the independent comedy FAT CAMP. In TV, CHRIS is shooting a recurring role in Season 2 of the Netflix series LOVE and appears in Jake & Amir's new digital series LONELY AND HORNY on Vimeo . He previously starred in the ABC pilot FAMILY FORTUNE created by Matt Hubbard, Tina Fey and Robert Carlock, and in Lou Wallach's UNT SKETCH COMEDY PILOT for NBC. Additionally, CHRIS was featured as a Standup New Face last summer at JFL Montreal. About Liza Treyger: Liza Treyger is a Chicago-bred standup comic who now resides in NYC. She really misses alleys, her favorite bartenders, and her Russian parents. Liza's Half Hour and first album will be released by Comedy Central in August 2015. She recently performed at the Just For Laughs Festival in Montreal and has appeared on Adam Devine's House Party on Comedy Central, Chelsea Lately and is a cast member on MTV2's Joking Off. She was thrilled to be a part of the New York Comedy Festival 2012 as one of Comedy Central's Comics to Watch (where she got to watch shows and eat cake balls with two professional wrestlers!). Check out her super cool web series How Many Questions. Get your tickets now and don't miss out on this night of hilarious stand up comedy from two of Chicago's fastest rising stars! Age restriction: 18 years and over 2 drink minimum per person (can be non-alcoholic or alcoholic beverage)
Featuring Chris Redd, Liza Treyger and more comedians to be announced!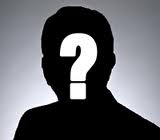 Fri Sep 23
8:00 PM
Nemr is a Lebanese/American Stand Up Comedian who is credited with establishing and pioneering the stand up comedy scene throughout the Middle East where he performs in English. He grew up in San Diego and then moved back with his family to Lebanon where he went on to break down barriers and unite people in a region where bombing on stage can have a completely different meaning.
He is an accomplished comic with six full feature specials, a prime time television show 'A Stand Up Comedy Revolution', a movie release of two of his specials, 'EPIC' and 'Victorious Secret' - which, when it played live and subsequently formed the basis of the movie, sold out to over 3,000 people in one night and played in a Roman Coliseum. He currently holds the record for the biggest show in every major country in the Middle East, with his latest special, Uninterrupted Funny Observations, selling out to over 4,000 people in one night in Beirut alone in July of 2014.
In May of 2014 he also featured on the cover of Rolling Stone magazine (Middle East) solidifying Nemr's legacy as 'The biggest name in Stand Up on the Middle East' in writing.
He is now back in the USA and aims to do in America what he did across the Middle East, bring people together through laughter and merriment. He comes bearing gifts of myrrh and frankincense. No you can't smoke them.
Catch Nemr in his debut U.S. tour before he heads off to wrap up in the Middle East with shows in Dubai, Qatar, Jordan, Saudi Arabia, and Lebanon - making this the first ever stand up comedy global event.
Featuring NEMR.

Sun Oct 16
7:30 PM
The Stand Up For Pits Foundation is thrilled to be bringing Stand Up For Pits to Chicago and the first time to the amazing Laugh Factory! The SUFP Foundation is dedicated to ending abuse, discrimination and saving the lives of pitbull "type" dogs. This "type" of dog based soley on appearance is the target of extreme abuse, bans and has been falsely vilified for over 3 decades. Stand Up For Pits events help us to educate, advocate and save lives. Pitbull type dogs are born inherently good and deserve to be protected, respected and treated with compassion and without prejudice like all life deserves. These events sell out around the country, save countless lives and continue to raise national and international awareness. We support other pitbull "type" dog rescues around the country. Chicago based nonprofit, Players For Pits will have the Pibbles availalbe for adoption. Players for Pits will be selling merchandise, accepting donations and receive 100% of proceeds from the silent auction at the event. Ticket proceeds will benefit the Stand Up For Pits Foundation. We are all in this together and there is much work that needs to be done. We thank you all for your dedication to being the voice of the voiceless and being part of the solution to saving lives and look so forward to seeing you all in Chicago! -SUFP Foundation To learn more about the Stand Up For Pits Foundation go to standupforpits.us Shows are age 18 and over unless noted otherwise; valid ID required. There is a 2-drink minimum per person (can be alcoholic or non-alcoholic).
Featuring Rebecca Corry and more comedians to be announced!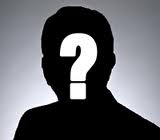 Fri Oct 21
8:00 PM
Comedian Eric Schwartz is coming back to Laugh Factory Chicago for another mind-blowing show filled with musical comedy, physical antics, multicultural satire and social commentary. With a skill set similar to Jimmy Fallon or Adam Sandler, Eric Schwartz is one of the most creative and original comedians working today, earning the description, "everything there is to love about entertainment" (First Order Historians). With appearances on The Tonight Show, Showtime, Comics Unleashed, BET and more, this multi-dimensional showman's stand up, songs and characters have made him a favorite at clubs, colleges and the web. His viral videos have aired on E!, G4, CNN and OMG Insider, while YouTube recently named him one of their prestigious NextUp Creators. "E! News Daily" host Ryan Seacrest says Schwartz is "rocking the web" with "videos that have everyone Googling" and Forbes.com applauds him for having "a minor industry in pop music parodies." Get your tickets now for ERIC SCHWARTZ LIVE! Age restriction: 18 years and over 2 drink minimum per person (can be non-alcoholic or alcoholic beverage)
Featuring Eric Schwartz and more comedians to be announced!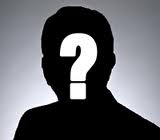 Fri Oct 28
8:00 PM
Known as the "Underground Superstar", Terence Kirkland aka TK Kirkland has become an underground comedy favorite. He has performed on numerous comedy specials, like "Mo' Funny: Black Comedy in America, Comedy After Dark, Jamie Foxx presents "Laffapalooza", Comicview, HBO's "Def Comedy Jam", & P. Diddy's "Bad Boyz of Comedy", BET Comic View. T.K Kirkland is currently touring all over the U.S. TK Kirkland will be performing live two shows one night only at The World Famous Laugh Factory in Chicago! Age restriction: 18 years and over 2 drink minimum per person (can be non-alcoholic or alcoholic beverage)
Featuring TK Kirkland and more comedians to be announced!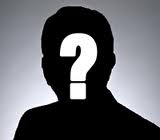 Sun Oct 30
8:00 PM
Angelo Tsarouchas takes you on a funny ride as he entertains you with stories of the challenges of growing up Greek in the diaspora and shares his experiences combining the Greek and Western cultures he lovingly refers to as Grenglish. Age restriction: 18 years and over 2 drink minimum per person (can be non-alcoholic or alcoholic beverage)
Featuring Angelo Tsarouchas and more comedians to be announced!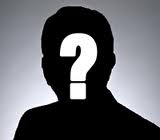 Chicago
3175 Broadway St.
Chicago, IL 60657
(773) 327-3175