Upcoming shows for Chicago
Chicago
3175 Broadway St.
Chicago, IL 60657
(773) 327-3175
Think you have what it takes to be the next big star? Come try out your act on the World Famous Laugh Factory stage! Sign-ups are at 6pm at the Laugh Factory to perform the following Wednesday at the 6:30pm show. Be sure to get there early to sign up, because we can only take the first 15 comics. The road to stardom starts on our stage!
Featuring comedians to be announced.
Admission is complimentary!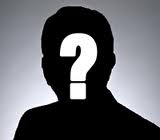 The Social Takeover
Chicago
Check out this hilarious, original show, THE SOCIAL TAKEOVER. Join some of Chicago's best comedians including your host Michael Larimer and a hilarious panel of Chicago's finest comedians, as they choose (willing) audience members to come on stage, log onto their Facebook Page (which will be displayed on the larger-than-life big projector screen behind them for the entire audience to see), and have their pages "taken over" by the comedians for the next hour and a half. Yes... ANYTHING goes. You will be rolling on the floor laughing watching them roast and frazzle their friends and family based on what is happening, real-time. Don't miss this amazing, one-of-a-kind event. (see our Chicago Laugh Factory Facebook page for special ticket deals and group rates for this show!) Age restriction: 18 years and over 2 drink minimum per person (can be non-alcoholic or alcoholic beverage)
Featuring Michael Larimer, Amy Shanker, Tristan Triptow, Sean Flannery.