March 30, 2017 - Chicago

Thu Mar 30
8:00 PM
Laugh Factoria
Join us for a spicy evening with the funniest all-Latino comic line-up in Chicago! This is sure to be a "noche de risa" hosted by Chicago's own, Joey Villagomez! Age restriction: 18 years and over 2 drink minimum per person (can be non-alcoholic or alcoholic beverage)
Featuring Joey Villagomez and more comedians to be announced!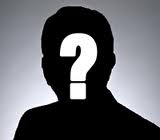 Thu Mar 30
10:00 PM
Chicago's Best Stand Up
We have searched the entire city of Chicago and have compiled the greatest lineup of stand up comedy imaginable. Week after week, these titans of comedy deliver the best local showcase in the city. Chicago's Best is never the same, it's never boring, and it's always hilarious. Come see what makes Chicago the funniest city on the planet! Age restriction: 18 years and over 2 drink minimum per person (can be non-alcoholic or alcoholic beverage)
Featuring comedians to be announced.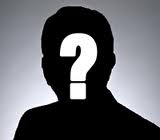 Chicago
3175 Broadway St.
Chicago, IL 60657
(773) 327-3175