April 13, 2017 - Chicago

Thu Apr 13
8:00 PM
THE KATES on Broadway
The kates, an eight year comedy showcase hosted by Kelsie Huff and featuring the best female stand-ups in Chicago, now in it's second year at the Laugh Factory Chicago. Age restriction: 18 years and over 2 drink minimum per person (can be non-alcoholic or alcoholic beverage
Featuring Kelsie Huff, Alexandra Tsarpalas , Sameena Mustafa, Claire Swanson and more comedians to be announced!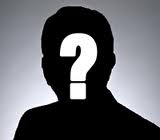 Thu Apr 13
10:00 PM
What The Hipnonics
What the Hipnonics is a comedy game show with a Hip Hop twist, and the only one of its kind in Chicago. Contestants are challenged on their humorous interpretations of hip hop culture, Including the top celebrities and greatest hits, as well as flexing their swag with games that Include dancing, rapping, and lampooning hip hop culture. Marysa Mavrakys hosts alongside her lovely yet hype assistant James Fisher Jr. as the 4 contestants duke it out to become the G.O.A.T. (greatest of all time). You don't have to know rap to see that this is Hip hop and comedy at its finest. Producers also include Adam Kwaselow, Josh Ejnes, and Tyler Ross. Age restriction: 18 years and over 2 drink minimum per person (can be non-alcoholic or alcoholic beverage)
Featuring Marysa Mavrakys , James Fisher Jr, Tyler Ross, Josh Ejnes and more comedians to be announced!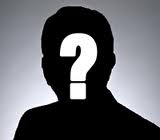 Chicago
3175 Broadway St.
Chicago, IL 60657
(773) 327-3175