September 23, 2017 - Chicago

Sat Sep 23
6:00 PM
Straight Jacket Comedy Tour!
Famed comedian Sunda Croonquist is headlining a national comedy tour of four misfit comedians appropriately titled "Sunda's Straightjacket Comedy Tour". The tour kicked off to a sell-out crowd June 15th at Stand Up NY in Manhattan, followed by a standing-room-only performances at Don't Tell Mama in lower Manhattan. It then continued to The Laugh Factory at the Tropicana in Las Vegas where it was also sold out! We'll be in Chicago September 23rd, 2017! Additional dates will be announced soon. Go to the "Tour Dates" page to check available dates in your area. The tour is being filmed for an upcoming comedy TV series, so get your tickets early! Age restriction: 18 years and over 2 drink minimum per person (can be non-alcoholic or alcoholic beverage)
Featuring Sunda Croonquist, Stacey Taylor, James Harris, Pete Drysdale and more comedians to be announced!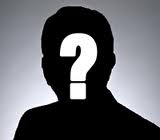 Chicago
3175 Broadway St.
Chicago, IL 60657
(773) 327-3175