October 22, 2017 - Chicago

SPECIAL EVENT: Stand-up For Pits!
The Stand Up For Pits Foundation is thrilled to be bringing Stand Up For Pits back to Chicago! The SUFP Foundation is dedicated to ending abuse, discrimination and saving the lives of pitbull "type" dogs. This "type" of dog based soley on appearance is the target of extreme abuse, bans and has been falsely vilified for over 3 decades. Stand Up For Pits events help us to educate, advocate and save lives. Pitbull type dogs are born inherently good and deserve to be protected, respected and treated with compassion and without prejudice like all life deserves. These events sell out around the country, save countless lives and continue to raise national and international awareness. We support other pitbull "type" dog rescues around the country. Humane Chicago will be participating this year! They will be bringing available Pibbles for adoption, selling merchandise and will receive 100% of proceeds from the silent auction. Tickets benefit the Stand Up For Pits Foundation. We are all in this together and there is much work that needs to be done. We thank you all for your dedication to being the voice of the voiceless and being part of the solution to saving lives and look so forward to seeing you all in Chicago and please don't forget to bring some much needed shelter supplies for local shelter animals! -SUFP Foundation To learn more about the Stand Up For Pits Foundation go to standupforpits.us Follow us on Twitter at @SUFPFoundation Follow us on Instagram at @RebeccaCorry or @standupforpitsfoundation Shows are age 18 and over unless noted otherwise; valid ID required. There is a 2-drink minimum per person (can be alcoholic or non-alcoholic).
Featuring Rachael Mason, Susan Messing, Rebecca Corry and more comedians to be announced!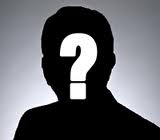 Chicago
3175 Broadway St.
Chicago, IL 60657
(773) 327-3175