April 06, 2018 - Chicago

Fri Apr 06
8:00 PM
NEMR
Nemr is a Lebanese/American Stand Up Comedian who is credited with establishing and pioneering the stand up comedy scene throughout the Middle East where he performs in English. He grew up in San Diego and then moved back with his family to Lebanon where he went on to break down barriers and unite people in a region where bombing on stage can have a completely different meaning.He is an accomplished comic with six full feature specials, a prime time television show 'A Stand Up Comedy Revolution', a movie release of two of his specials, 'EPIC' and 'Victorious Secret' - which, when it played live and subsequently formed the basis of the movie, sold out to over 3,000 people in one night and played in a Roman Coliseum. He currently holds the record for the biggest show in every major country in the Middle East, with his latest special, Uninterrupted Funny Observations, selling out to over 4,000 people in one night in Beirut alone in July of 2014.In May of 2014 he also featured on the cover of Rolling Stone magazine (Middle East) solidifying Nemr's legacy as 'The biggest name in Stand Up on the Middle East' in writing.He is now back in the USA and aims to do in America what he did across the Middle East, bring people together through laughter and merriment. He comes bearing gifts of myrrh and frankincense. No you can't smoke them.Catch Nemr in his debut U.S. tour before he heads off to wrap up in the Middle East with shows in Dubai, Qatar, Jordan, Saudi Arabia, and Lebanon - making this the first ever stand up comedy global event.
Featuring Nemr and more comedians to be announced!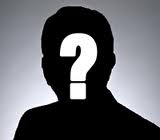 Fri Apr 06
10:00 PM
Chicago's Best Stand Up
We have searched the entire city of Chicago and have compiled the greatest lineup of stand up comedy imaginable. Week after week, these titans of comedy deliver the best local showcase in the city. Chicago's Best is never the same, it's never boring, and it's always hilarious. Come see what makes Chicago the funniest city on the planet! Age restriction: 18 years and over 2 drink minimum per person (can be non-alcoholic or alcoholic beverage)
Featuring Jay Washington, Kristen Toomey, Lainie Lenertz, Nigel Ng and more comedians to be announced!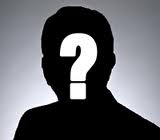 Chicago
3175 Broadway St.
Chicago, IL 60657
(773) 327-3175