Upcoming shows for Hollywood
Hollywood
8001 Sunset Blvd.
Hollywood, CA 90046
(323) 656-1336 Ext. 1
All-Star Comedy
Hollywood
It's all in the name. Come join us tonight when we host a full line up of the hottest comedians in the country. It's almost the weekend, so head out and catch some laughs courtesy of LA's top comics!
Featuring comedians to be announced.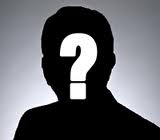 Think you have what it takes to be the next big star? Come try out your act on the World Famous Laugh Factory stage on the historical Sunset Strip where big-time comedians like Jim Carey, the Wayans Bros., Jamie Foxx, and many others got their start! Sign-ups are at 5pm at the Laugh Factory to perform the following Tuesday at the 6:30pm show. Be sure to get there early to sign up, because we can only take the first 15 comics. The road to stardom starts on our stage!
Featuring comedians to be announced.

Special Event: Tim Allen Live
Hollywood
Have you ever wanted to see Buzz Lightyear, Santa Claus, and Tim the Toolman Taylor all in one place? Well now you can! Join us this Thursday as special guest star Tim Allen goes back to his stand up roots for a legendary performance you won't want to miss. A Hollywood favorite, Tim Allen had the # 1 movie, #1 TV show, and was the #1 best selling author in the country, ALL AT THE SAME TIME! Now he's back with his new ABC show "Last Man Standing." See how it all started this Thursday as Tim returns to the Laugh Factory for a rare stand up performance. We promise you'll leave feeling like you went to infinity and beyond!
Featuring Tim Allen and more comedians to be announced!