UPCOMING SHOWS - Hollywood

Sun Nov 12
9:15 PM
Chocolate Sundaes
Make your Sunday sweet with a powerful and flavorful mix of seasoned veteran comedians of all genres. You've seen them on Def Comedy Jam, The Late Show, Conan, Comedy Central, HBO, Showtime and now you can see them live at Chocolate Sundaes Comedy Show at the Laugh Factory! Sprinkled with surprise star-studded guests and produced by Executive Producer Pookey Wigington, you are always in for a treat at Chocolate Sundaes Comedy Show! Every Sunday for a double scoop of sweet, sweet comedy pleasure.
Featuring comedians to be announced.

Mon Nov 13
7:45 PM
All-Star Comedy
It's all in the name. Come join us for some laughs as we host a full line up of the hottest comedians in the country.
Featuring comedians to be announced.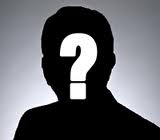 Wed Nov 15
9:45 PM
@ComedyTrend with John Campanelli
John Campanelli presents an epic line-up of some of today's trending comics!
Featuring John Campanelli and more comedians to be announced!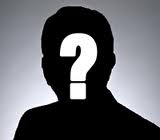 Thu Nov 16
7:45 PM
PRETTY, FUNNY WOMEN
PRETTY, FUNNY WOMEN is the longest running, all female stand-up comedy show in the world. Created in 1995 by comedienne and producer, LISA SUNDSTEDT, aka, "The Madame of Comedy," PFW has been seen in several venues over the past 20 years including The Luxor Hotel in Las Vegas, The Comedy Stop at the Trop in Atlantic City and various clubs throughout California. The show features a different line up each month, a special guest headliner and the hottest up and coming female talent in the business. Some of the women who have performed on past PFW shows early on in their careers are Sarah Silverman, Chelsea Handler, Tig, Natasha Leggero, Sherri Shepherd and Maria Bamford. Lisa has a keen eye for fresh talent, and the show always features a solid line up of future comedy stars. Stand up comedy has never looked so good!
Featuring Lisa Sundstedt, Krista Allen, Karen Rontowski, Maegan Grainger, Kaela Crawford, Julie Follette, Ellen Doyle, Carlie Craig, Dawn Sesta, Jaclyn Marfuggi, Angel Laketa Moore, Ariana Basseri and more comedians to be announced!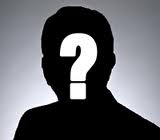 Hollywood
8001 Sunset Blvd.
Hollywood, CA 90046
(323) 656-1336 Ext. 1