Upcoming shows for Hollywood
Hollywood
8001 Sunset Blvd.
Hollywood, CA 90046
(323) 656-1336 Ext. 1
Think you have what it takes to be the next big star? Come try out your act on the World Famous Laugh Factory stage on the historical Sunset Strip where big-time comedians like Jim Carey, the Wayans Bros., Jamie Foxx, and many others got their start! Sign-ups are at 5pm at the Laugh Factory to perform the following Tuesday at the 6:30pm show. Be sure to get there early to sign up, because we can only take the first 15 comics. The road to stardom starts on our stage!
Featuring comedians to be announced.

Dom Irrera hosts an incredible night of live, off-the-cuff interviews with some of the most intriguing and hilarious personalities in Los Angeles.
Featuring Dom Irrera and more comedians to be announced!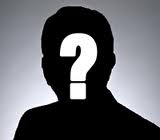 Dan Levy and Friends
Hollywood
Chelsea Lately panelist and Comedy Central star Dan Levy presents a night of fun featuring a few of his funniest friends.
Featuring Dan Levy and more comedians to be announced!