May 25, 2017 - Hollywood

Thu May 25
8:00 PM
Charity Event: P.O.P.S The Club Event
Join us for a night of Comedy in an effort to raise money and awareness for P.O.P.S The Club. Thursday May 25th at 8PM at Laugh Factory 8001 Sunset Blvd LA CA 90046 POPS The Club is a high school club for kids that works to enhance the lives of those students who have been impacted by the pain of the prison system--those with incarcerated loved ones and those who have been incarcerated themselves. We establish and sustain high-school clubs that offer students community and emotional support as well as opportunities to publish the writings and artwork they create through the club. $30.00 General Admission $40 VIP Hosted by Frasier Smith. All Proceeds from tickets goes to P.O.P.S the club. http://popstheclub.com/
Featuring Frazer Smith, Kevin Nealon, Erik Griffin, Steve Rannazzisi.


Thu May 25
10:00 PM
All-Star Comedy
It's all in the name. Come join us for some laughs as we host a full line up of the hottest comedians in the country.
Featuring Tehran, Luis J Gomez, Adam Ray, Elon Gold and more comedians to be announced!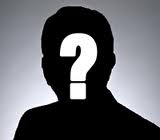 Hollywood
8001 Sunset Blvd.
Hollywood, CA 90046
(323) 656-1336 Ext. 1