November 02, 2017 - Hollywood

Thu Nov 02
8:00 PM
SUPERIOR DONUTS Comedy Night
Jermaine Fowler, David Koechner, Maz Jobrani and Rell Battle of the CBS hit SUPERIOR DONUTS are taking over the stage for an unforgettable evening of stand-up comedy.
Featuring Rell Battle, David Koechner, Maz Jobrani, Jermaine Fowler.


Thu Nov 02
9:45 PM
All-Star Comedy
It's all in the name. Come join us for some laughs as we host a full line up of the hottest comedians in the country.
Featuring comedians to be announced.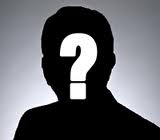 Hollywood
8001 Sunset Blvd.
Hollywood, CA 90046
(323) 656-1336 Ext. 1