January 28, 2019 - Hollywood

Mon Jan 28
7:45 PM
COMEDY BOOM
Featuring Adam Ray, Joel McHale, Chris D'Elia, Preacher Lawson, Bobby Lee, Fortune Feimster.


Mon Jan 28
9:45 PM
Comedy Bazaar
The Laugh Factory Hollywood presents Comedy Bazaar, an eclectic assortment of the best and brightest up and comers as well as legendary comedians with a splash of Middle Eastern flavor. It's a show for everybody! Don't miss this hot Hollywood show every Monday night; you never know what might happen or who might show up!
Featuring Tehran and more comedians to be announced!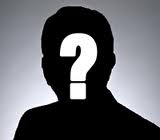 Hollywood
8001 Sunset Blvd.
Hollywood, CA 90046
(323) 656-1336 Ext. 1