Upcoming shows for Long Beach
Long Beach
151 S Pine Ave.
Long Beach, CA 90802
(562) 495-2844 Ext. 1
Cirque du so Gay
Long Beach
Join us for a night of good gay fun featuring the most talented comedians in Los Angeles. Hosted by ring leader Jordan Pease of VH1's Walk of Shame Shuttle, you don't want to miss out when this circus comes in to town.
Featuring Aidan Park, Tehran, Monty Franklin, Andre Kelley, Shawn Pelofsky.

Supply and Demand
Long Beach
A limited run show highlighting the most in-demand comedians. We will mix the super famous with the next big thing for 90 minutes of crushingly funny comedy. You never know who is going to stop by and blow the doors off - expect the unexpected. And save some coin by buying your tickets early - as we sell out, the price goes up. Because this show is all about supply and demand.
Featuring Chaunte Wayans, Danny Jolles, Eric Schwartz and more comedians to be announced!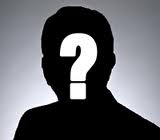 All-Star Comedy
Long Beach
It's all in the name. Come join us when we host a full line up of the hottest comedians in the country. Head out and catch some laughs courtesy of LA's top comics!
Featuring comedians to be announced.

CISCO Y SU CARTEL DE LA COMEDIA
Long Beach
CISCO Y SU CARTEL DE LA COMEDIA, es el nuevo proyecto de el comediante estadounidenense CISCO. ?Con las estrellas del momento y la nueva generaci?n de talento, las carcajadas son garantizadas toda la noche! ?Nunca sabe que "SORPRESA" le espera asi que NO SE LO PIERDA!!!
Featuring Cisco and more comedians to be announced!