Upcoming shows for Long Beach
Long Beach
151 S Pine Ave.
Long Beach, CA 90802
(562) 495-2844 Ext. 1
All-Star Comedy
Long Beach
It's all in the name. Come join us on Saturday night when we host a full line up of the hottest comedians in the country. It's the weekend! So head out and catch some laughs courtesy of LA's top comics!
Featuring comedians to be announced.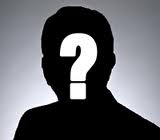 Need a little spice in your life? Head on out to a night of Latino themed comedy at the Laugh Factoria para divertirte mucho! We've got some of the biggest names in Comedy offered in L.A., and they all happen to be Latino! Who could ask for anything mas?
Featuring Beny Mena and more comedians to be announced!