Ed Greer - Working Class Ghosts
Ed Greer ponders about why all the ghosts are wealthy.
Ed Greer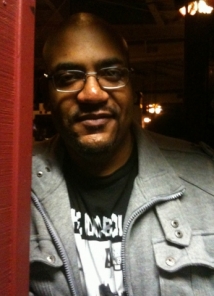 Ed Greer is a seasoned staple of the Los Angeles comedy scene. The much sought-after comedian performs at Hollywood's hottest venues including The Laugh Factory.
He has been described as fearlessly dynamic, highly original, thought-provoking and completely hilarious. CraveOnline describes his comedy as, "all at once intelligent and approachable, egalitarian and niche."Adding, "Ed stands out in his delivery, which borrows equally from the college professor and the street preacher." The USC Annenberg School for Communication & Journalism says that, "his presence is one that captivates the room." Greer hasn't met a crowd he didn't enjoy... or want to destroy.
SORRY, CONTENT ACCESS RESTRICTED
This video contains TV-MA rated content. To access this video, you must register, provide your birthdate, and opt-in to receiving TV-MA rated content
This video is only available in an uncensored version. To access this video, you must register, provide your birth date, and opt-in to receiving uncensored content.
Cancel