Categories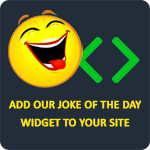 Yo momma is so stupid when your dad sad it was chilly outside, she ran out the door with a spoon!
Alyson Otanez
Yo momma is so fat, when she sat on an iPod, she made the iPad!
My mom
Yo momma so stupid she stuck a battery up her ass and said, "I GOT THE POWER!"
GIovanni pinto ramos
Yo momma is so stupid she brought a spoon to the super bowl.
Angel Stalone
Yo mamma is so fat she walked past the TV and I missed 3 episodes.
me