Categories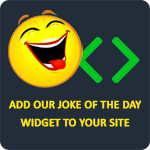 Q: Why can't a blonde dial 911?
A: She can't find the eleven.
TheLaughFactory
A young woman was taking golf lessons and had just started playing her first round of golf when she suffered a bee sting. Her pain was so intense that she decided to return to the clubhouse for medical assistance. The golf pro saw her heading back and said, "You are back early, what's wrong?" "I was stung by a bee!" she said. "Where?" he asked. "Between the first and second hole." she replied. He nodded and said, "Your stance is far too wide."
Anonymous
One day, there were two boys playing by a stream. One of the young boys saw a bush and went over to it. The other boy couldn't figure out why his friend was at the bush for so long. The other boy went over to the bush and looked. The two boys were looking at a woman bathing naked in the stream. All of a sudden, the second boy took off running. The first boy couldn't understand why he ran away, so he took off after his friend. Finally, he caught up to him and asked why he ran away. The boy said to his friend, "My mom told me if I ever saw a naked lady, I would turn to stone, and I felt something getting hard, so I ran."
sponger619
What did God say when he made the first black man? "Damn, I burnt one."
joe to good
Two blondes fell down a hole. One said, "It's dark in here isn't it?" The other replied, "I don't know; I can't see."
Anonymous