Categories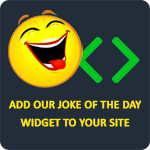 Yo mamma is so fat she doesn't need the internet, because she's already world wide.
Anonymous
Yo momma's so dumb, when y'all were driving to Disneyland, she saw a sign that said "Disneyland left," so she went home.
LaughFactory
Q: How do Chinese people name their babies?
A: They throw them down the stairs to see what noise they make.
Anonymous
School is like a boner. It's long and hard unless you're Asian.
Anonymous
Roses are red.
Your blood is too.
You look like a monkey
And belong in a zoo.
Do not worry,
I'll be there too.
Not in the cage,
But laughing at you.
Anonymous