Categories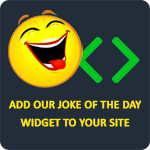 Yo momma is so hairy, when she went to the movie theater to see Star Wars, everybody screamed and said, "IT'S CHEWBACCA!"
Angel Stalone
Yo momma is so stupid she took a ruler to bed to see how long she slept.
TheLaughFactory
Yo mamma is so fat she doesn't need the internet, because she's already world wide.
Anonymous
Yo momma is so ugly even Hello Kitty said, "Goodbye" to her
mariela sapon
Q: What's the difference between a black man and a park bench?
A: A park bench can support a family of four.
Anonymous