Categories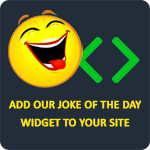 What did the doctor say when a pony came in complaining about a sore throat? "I know what's wrong here; you're just a little hoarse!"
Torybarton
Q: How do you capture a polar bear? A: You dig a hole in the snow and set peas around it. When the bear comes to take a pea you kick it in the ice hole
Fevedaddy
What do you get when you cross an elephant and a rhino? Ell-if-I-no (Hell if I know).
Anonymous
Q: Why don't Batman and Robin go fishing?

A: Because Robin eats all the worms.
My English teacher
Why did the chicken cross the road? To get to the other side. Why did the farmer cross the road? To get his dick out of the chicken!
Anonymous