Categories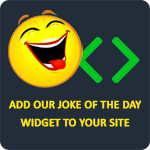 Q: What's the difference between a cat and a complex sentence?
A: A cat has claws at the end of its paws and a complex sentence has a pause at the end of its clause.
Anonymous
The early bird might get the worm, but the second mouse gets the cheese.
Anonymous
Two caged circus lions break free and corner a clown in his dressing room. One lion says to the other, "Forget it, those things taste funny."
Anonymous
Q: Why do seagulls fly over the sea? A: Because if they flew over the bay they'd be bagels.
Anonymous
Q: Why do birds fly South for the winter?
A: It's too far to walk.
TheLaughFactory