Categories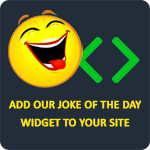 A blonde, a brunette, and a redhead are running from the police. They run into an old barn and hide in potato sacks. The officer chasing them walks into the barn looking for them. He kicks the first sack with the redhead inside and the redhead says, "Woof woof!" The cop thinks it's a dog, so he walks to the next one. He kicks the second bag with the brunette, and she says, "Meow meow!" The cop believes it's a cat and moves on. He kicks the third bag with the blonde, and the blonde yells, "Potato potato!"
Anonymous
Why did the blonde like lightening? She thought someone was taking a picture of her.
tashi
A blonde is overweight so her doctor puts her on a diet. "I want you to eat regularly for two days, then skip a day and repeat for two weeks and you'll lose at least five pounds." When the blonde returns, she's lost nearly 20 pounds. The doctor exclaims, "That's amazing! Did you follow my diet?" The blonde nods. "I thought I was going to drop dead every third day from all the skipping!"
Anonymous
What do you call a blonde with a brain? A golden retriever.
Anonymous
A husband and wife were driving through Louisiana. As they approached Natchitoches, they started arguing about the pronunciation of the town. They argued back and forth, then they stopped for lunch. At the counter, the husband asked the blonde waitress, "Before we order, could you please settle an argument for us? Would you please pronounce where we are very slowly?" She leaned over the counter and said, "Burrr-gerrr Kiiing."
Bill Mills