Categories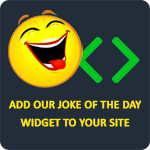 Q: Why couldn't the blonde add 10 + 5 on a calculator?
A: She couldn't find the "10" button.
dukieman
Two bored casino dealers are waiting at the craps table. A very attractive blonde woman from South Alabama arrives and bets $20,000 on a single roll of dice. She says, "I hope you don't mind, but I feel much luckier when I play topless." With that, she strips to the waist, rolls the dice, and yells, "Come on, Southern girl needs new clothes!" As the dice bounce and come to a stop, she jumps up and down and squeals, "Yes! Yes! I won! I won!" She hugs each of the dealers, picks up her winnings, and her clothes, and quickly departs. The dealers stare at each other dumbfounded. Finally, one of them asks, "What did she roll?" The other answers, "I don't know, I thought you were watching."
futbollero1
How do you get a one handed blonde down from a tree? Wave at her.
Anonymous
A blonde gets lost and calls for directions. The operator asks which cross streets she's at. The blonde replies, "I'm on the corner of 'Walk' and 'Do Not Walk.' "
moneekers
A science teacher tells his class, "Oxygen is a must for breathing and life. It was discovered in 1773." A blonde student responds, "Thank God I was born after 1773! Otherwise I would have died without it."
mohdreza