Categories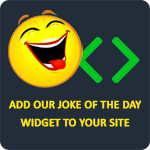 Why is it that skinny men like fat women? Because they need warmth in winter and shade in summer.
ADRIANA89
A woman was at the pharmacy and asked, "Can I get Viagra here?" The old pharmacist replied, "Yes." She asked, "Can I get it over the counter?" He responded, "If you give me two of them, you can."
Thrillanmanila
What's the difference between parsley and pubic hair? Nothing. Push them both over and keep on eating.
tiny19
Q: What do elephants use for tampons?
A: Sheep.
mgrector
Q: How do you turn a cat into a fish?
A: Tell the woman not to wash down there.
BlackKeebler