Categories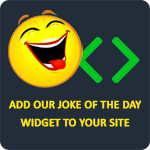 How do you know if a guy has a high sperm count? She has to chew before she swallows.
aah12000
A child and a child molester walk into a forest together. The child turns to the molester and says, "Boy, these woods are scary." The molester says to the child, "You think you're scared? I have to walk out of here alone."
Colemcfarlane1
The myth about blacks having big penises is true. Asians have small eyes because you have to squint to see their penis.
dodookid
Ever seen a blind man swim? He probably hasn't either.
alycatnme
Q: How do you kill 100 flies at once? A: Smack an Ethiopian in the face with a frying pan.
Anonymous