Categories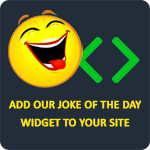 What's black, white, and red all over? A nun on her period.
Kyle court
The myth about blacks having big penises is true. Asians have small eyes because you have to squint to see their penis.
dodookid
What do elephants use for tampons? Sheep.
mgrector
Ever seen a blind man swim? He probably hasn't either.
alycatnme
Have you heard? Michael Jackson's last wish was that his body be turned into Legos. So little kids can play with him. It turns out this wish hasn't been difficult to implement, as his body was already 99% plastic.
dolpn26