Categories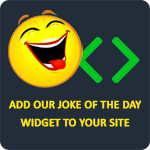 What do elephants use for tampons? Sheep.
mgrector
A child and a child molester walk into a forest together. The child turns to the molester and says, "Boy, these woods are scary." The molester says to the child, "You think you're scared? I have to walk out of here alone."
Colemcfarlane1
This brother was banging his sister, and he says, "You f*ck like Mom," and she laughs. He says, "What?" She says, "That's what Dad said."
matthew13
Hitler and his associates are having a discussion. Hitler says, "Kill 6 million Jews and a cat." One of his associates replies, "Mein Fuhrer, why must we kill a cat?" Hitler then exclaims, "See, no one cares about the Jews."
Anonymous
Q: How do you start a rave in Africa? A: Staple toast to the ceiling.
Anonymous