Categories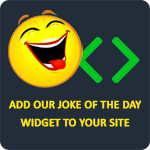 Why is it that skinny men like fat women? Because they need warmth in winter and shade in summer.
ADRIANA89
Q: Why can't Stevie Wonder read?
A: Because he's black.
eric
Q: What is the difference between a pizza and a Jew?
A: The pizza dosen't scream when it's put into an oven.
Anonymous
Q: How do you turn a cat into a fish?
A: Tell the woman not to wash down there.
BlackKeebler
Q: What do elephants use for tampons?
A: Sheep.
mgrector