Categories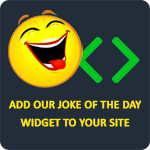 Q: What is the difference between a pizza and a Jew?
A: The pizza dosen't scream when it's put into an oven.
Anonymous
The difference between like and love is spit and swallow.
Mark My Words
A woman was at the pharmacy and asked, "Can I get Viagra here?" The old pharmacist replied, "Yes." She asked, "Can I get it over the counter?" He responded, "If you give me two of them, you can."
Thrillanmanila
What's the difference between parsley and pubic hair? Nothing. Push them both over and keep on eating.
tiny19
Q: What are a pedophile's favorite shoes?
A: White Vans.
Eddie The Top Don