Categories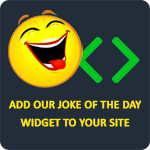 Have you heard? Michael Jackson's last wish was that his body be turned into Legos. So little kids can play with him. It turns out this wish hasn't been difficult to implement, as his body was already 99% plastic.
dolpn26
What's the difference between a black guy and a bench? A bench can support a family.
Zipz
Why are there no Mexicans in Star Trek? They don't work in the future, either.
Calabo87
How do you blindfold an Asian? With dental floss.
Bubbles
Well, I was just thinking about all the possible things that could make the new president comfortable in the White House. Putting graffiti on the walls of the White House that says, "Cheney was here," or changing the president's theme from "Hail to the Chief," to the Jeffersons' show's theme song, "We're moving on up."
peter5150