Categories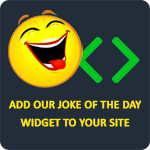 Q: How do you start a rave in Africa? A: Staple toast to the ceiling.
Anonymous
The myth about blacks having big penises is true. Asians have small eyes because you have to squint to see their penis.
dodookid
Hitler and his associates are having a discussion. Hitler says, "Kill 6 million Jews and a cat." One of his associates replies, "Mein Fuhrer, why must we kill a cat?" Hitler then exclaims, "See, no one cares about the Jews."
Anonymous
Why are there no Mexicans in Star Trek? They don't work in the future, either.
Calabo87
How do you blindfold an Asian? With dental floss.
Bubbles