Categories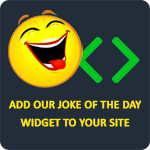 What do elephants use for tampons? Sheep.
mgrector
Q: How do you start a rave in Africa? A: Staple toast to the ceiling.
Anonymous
The myth about blacks having big penises is true. Asians have small eyes because you have to squint to see their penis.
dodookid
Ever seen a blind man swim? He probably hasn't either.
alycatnme
How do you blindfold an Asian? With dental floss.
Bubbles