Categories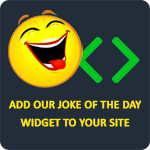 Q: How do you start a rave in Africa? A: Staple toast to the ceiling.
Anonymous
Q: What are a pedophile's favorite shoes?
A: White Vans.
Eddie The Top Don
How do you blindfold an Asian? With dental floss.
Bubbles
The myth about blacks having big penises is true. Asians have small eyes because you have to squint to see their penis.
dodookid
Q: Why does Micheal Jackson like twenty six year olds?
A: Because there's twenty of them.
eric