Categories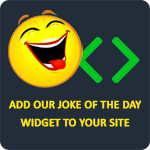 Q: How do you turn a cat into a fish?
A: Tell the woman not to wash down there.
BlackKeebler
Q: What do you call a cheap circumcision?
A: A rip off.
BlackManBlack
Q: What is the difference between a pizza and a Jew?
A: The pizza dosen't scream when it's put into an oven.
Anonymous
How do you know if a guy has a high sperm count? She has to chew before she swallows.
aah12000
Q: What are a pedophile's favorite shoes?
A: White Vans.
Eddie The Top Don