Categories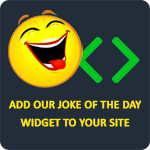 How do you blindfold an Asian? With dental floss.
Bubbles
The myth about blacks having big penises is true. Asians have small eyes because you have to squint to see their penis.
dodookid
Q: Why can't Stevie Wonder read?
A: Because he's black.
eric
Q: What do KFC and pussy have in common?
A: Both are finger lickin' good and after you are done eating you have a box to put the bone in.
Mark My Words
Q: What is the difference between a gay guy and a refrigerator?
A: The refrigerator doesn't fart when you pull the meat out.
Mark My Words