Categories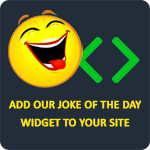 Q: What are a pedophile's favorite shoes?
A: White Vans.
Eddie The Top Don
The myth about blacks having big penises is true. Asians have small eyes because you have to squint to see their penis.
dodookid
Q: Why can't Stevie Wonder read?
A: Because he's black.
eric
Why are there no Mexicans in Star Trek? They don't work in the future, either.
Calabo87
Well, I was just thinking about all the possible things that could make the new president comfortable in the White House. Putting graffiti on the walls of the White House that says, "Cheney was here," or changing the president's theme from "Hail to the Chief," to the Jeffersons' show's theme song, "We're moving on up."
peter5150