Categories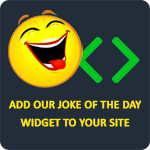 What's the difference between a pizza pie and a Puerto Rican? A pizza pie can feed a family of eight.
LgLopez84
What do you call a woman with no boobs? A pirate's delight, or a sunken chest.
Bill52
Why do women have one more brain cell than a horse? For managing not to drink the water from the bucket while she sweeps the floor.
Piroman
What do you call a cholo with one short leg and one regular leg? Not even a!
kenpo