Categories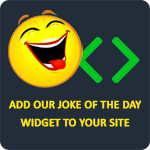 How do you blindfold an Asian? With dental floss.
Bubbles
Q: What are a pedophile's favorite shoes?
A: White Vans.
Eddie The Top Don
The myth about blacks having big penises is true. Asians have small eyes because you have to squint to see their penis.
dodookid
Q: Why can't Stevie Wonder read?
A: Because he's black.
eric
Q: What is the difference between a gay guy and a refrigerator?
A: The refrigerator doesn't fart when you pull the meat out.
Mark My Words