Categories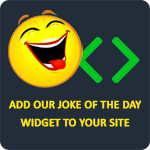 What do you call a bunch of black people inside a school bus? A rotten banana!
ctycm
A child and a child molester walk into a forest together. The child turns to the molester and says, "Boy, these woods are scary." The molester says to the child, "You think you're scared? I have to walk out of here alone."
Colemcfarlane1
Q: What are a pedophile's favorite shoes?
A: White Vans.
Eddie The Top Don
Q: What do you call a cheap circumcision?
A: A rip off.
BlackManBlack
Ever seen a blind man swim? He probably hasn't either.
alycatnme