Categories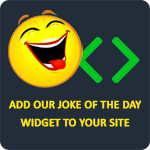 Why did Hitler kill himself? Because he saw his gas bill.
Anonymous
Q: Why can't Stevie Wonder read?
A: Because he's black.
eric
What's black, white, and red all over? A nun on her period.
Kyle court
Q: Why does Micheal Jackson like twenty six year olds?
A: Because there's twenty of them.
eric
Q: Why is a woman with no breasts a pirate's delight?
A: Because she has a sunken chest.
Bill52