Categories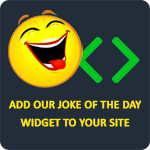 What's the difference between parsley and pubic hair? Nothing. Push them both over and keep on eating.
tiny19
Q: What are a pedophile's favorite shoes?
A: White Vans.
Eddie The Top Don
Ever seen a blind man swim? He probably hasn't either.
alycatnme
Q: Why is a woman with no breasts a pirate's delight?
A: Because she has a sunken chest.
Bill52
Q: What is the difference between a gay guy and a refrigerator?
A: The refrigerator doesn't fart when you pull the meat out.
Mark My Words