Categories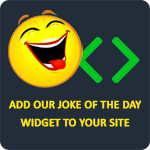 What do you call a woman with no boobs? A pirate's delight, or a sunken chest.
Bill52
Why do women have one more brain cell than a horse? For managing not to drink the water from the bucket while she sweeps the floor.
Piroman
What do you call a cholo with one short leg and one regular leg? Not even a!
kenpo
Q: How does a black girl tell if she is pregnant? A: When she pulls the tampon out all the cotton is picked.
Anonymous
Q: Why do Hookers wear tampons? A: So crabs can bungee jump.
Anonymous