Categories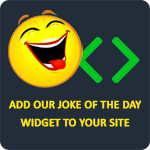 Q: What is the difference between a gay guy and a refrigerator?
A: The refrigerator doesn't fart when you pull the meat out.
Mark My Words
Why did Hitler kill himself? Because he saw his gas bill.
Anonymous
What's black, white, and red all over? A nun on her period.
Kyle court
Q: Why does Micheal Jackson like twenty six year olds?
A: Because there's twenty of them.
eric
Q: Why is a woman with no breasts a pirate's delight?
A: Because she has a sunken chest.
Bill52