Categories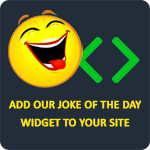 Why are there no Mexicans in Star Trek? They don't work in the future, either.
Calabo87
Well, I was just thinking about all the possible things that could make the new president comfortable in the White House. Putting graffiti on the walls of the White House that says, "Cheney was here," or changing the president's theme from "Hail to the Chief," to the Jeffersons' show's theme song, "We're moving on up."
peter5150
Q: Why does Micheal Jackson like twenty six year olds?
A: Because there's twenty of them.
eric
Q: In a circle of lesbians, how can you tell which one is the toughest and roughest?
A: She's the one who rolls her own tampons and kick-starts her vibrator.
Mark My Words
What's black, white, and red all over? A nun on her period.
Kyle court