Categories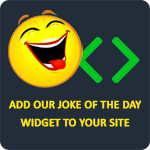 Q: How do you start a rave in Africa? A: Staple toast to the ceiling.
Anonymous
Q: Why is a woman with no breasts a pirate's delight?
A: Because she has a sunken chest.
Bill52
How do you blindfold an Asian? With dental floss.
Bubbles
Q: What is the difference between a gay guy and a refrigerator?
A: The refrigerator doesn't fart when you pull the meat out.
Mark My Words
Q: What turns a fruit into a vegetable?
A: AIDS.
Anonymous