Categories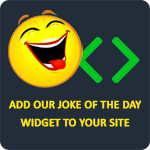 A child and a child molester walk into a forest together. The child turns to the molester and says, "Boy, these woods are scary." The molester says to the child, "You think you're scared? I have to walk out of here alone."
Colemcfarlane1
What's the difference between parsley and pubic hair? Nothing. Push them both over and keep on eating.
tiny19
Q: What is the difference between a gay guy and a refrigerator?
A: The refrigerator doesn't fart when you pull the meat out.
Mark My Words
Q: Why is a woman with no breasts a pirate's delight?
A: Because she has a sunken chest.
Bill52
Q: In a circle of lesbians, how can you tell which one is the toughest and roughest?
A: She's the one who rolls her own tampons and kick-starts her vibrator.
Mark My Words