Categories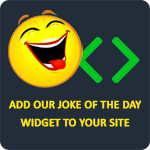 Ever seen a blind man swim? He probably hasn't either.
alycatnme
How do you blindfold an Asian? With dental floss.
Bubbles
Q: What turns a fruit into a vegetable?
A: AIDS.
Anonymous
Q: Why does Micheal Jackson like twenty six year olds?
A: Because there's twenty of them.
eric
Q: Why is a woman with no breasts a pirate's delight?
A: Because she has a sunken chest.
Bill52