Categories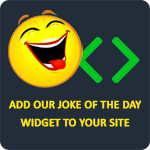 The difference between like and love is spit and swallow.
Mark My Words
A man siting at a bar asked a pretty woman sitting next to him, Excuse me, but can I smell your pussy?" "Get away from me, you pervert," she replied. "Oh, I'm sorry," exclaims the man, "It must be your feet."
Mark My Words
Q: What is the difference between a gay guy and a refrigerator?
A: The refrigerator doesn't fart when you pull the meat out.
Mark My Words
Why do women have one more brain cell than a horse? For managing not to drink the water from the bucket while she sweeps the floor.
Piroman
Q: In a circle of lesbians, how can you tell which one is the toughest and roughest?
A: She's the one who rolls her own tampons and kick-starts her vibrator.
Mark My Words