Categories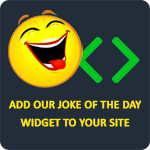 Q: Why is a woman with no breasts a pirate's delight?
A: Because she has a sunken chest.
Bill52
What's the difference between a pizza pie and a Puerto Rican? A pizza pie can feed a family of eight.
LgLopez84
A man siting at a bar asked a pretty woman sitting next to him, Excuse me, but can I smell your pussy?" "Get away from me, you pervert," she replied. "Oh, I'm sorry," exclaims the man, "It must be your feet."
Mark My Words
My girlfriend called me a pedophile; that's a big word for a nine year old.
Anonymous
Q: What did the cannibal do after dumping his girlfriend?
A: He wiped his bum.
That Wright