Categories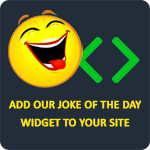 Q: What is the difference between a gay guy and a refrigerator?
A: The refrigerator doesn't fart when you pull the meat out.
Mark My Words
Q: How do you start a rave in Africa? A: Staple toast to the ceiling.
Anonymous
Ever seen a blind man swim? He probably hasn't either.
alycatnme
Q: What do you do when an epileptic has a seizure in the bath tub?
A: Throw in some laundry.
Mark My Words
Q: What turns a fruit into a vegetable?
A: AIDS.
Anonymous