Categories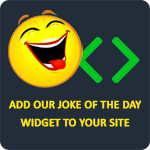 Q: What turns a fruit into a vegetable?
A: AIDS.
Anonymous
My girlfriend called me a pedophile; that's a big word for a nine year old.
Anonymous
Q: In a circle of lesbians, how can you tell which one is the toughest and roughest?
A: She's the one who rolls her own tampons and kick-starts her vibrator.
Mark My Words
The myth about blacks having big penises is true. Asians have small eyes because you have to squint to see their penis.
dodookid
Q: What do you do when an epileptic has a seizure in the bath tub?
A: Throw in some laundry.
Mark My Words