Categories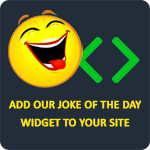 Q: Why can't Stevie Wonder read?
A: Because he's black.
eric
A man siting at a bar asked a pretty woman sitting next to him, Excuse me, but can I smell your pussy?" "Get away from me, you pervert," she replied. "Oh, I'm sorry," exclaims the man, "It must be your feet."
Mark My Words
Q: In a circle of lesbians, how can you tell which one is the toughest and roughest?
A: She's the one who rolls her own tampons and kick-starts her vibrator.
Mark My Words
Q: What kind of wood doesn't float?
A: Natalie Wood.
My Uncle Bob
After being married for twenty years to his lover, a gay man dies. When the funeral arrangements have been set, the widower approaches the undertaker with a peculiar request, "I know we had plans to cremate his body, but will you please chop him up and put him in a extra spicy curry instead?" The undertaker asks, "Why would you want that?" The gay widower replies, "So he will blow my ass out one more time."
every one