Categories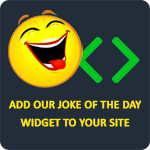 Q: Why does Micheal Jackson like twenty six year olds?
A: Because there's twenty of them.
eric
Q: In a circle of lesbians, how can you tell which one is the toughest and roughest?
A: She's the one who rolls her own tampons and kick-starts her vibrator.
Mark My Words
The myth about blacks having big penises is true. Asians have small eyes because you have to squint to see their penis.
dodookid
My girlfriend called me a pedophile; that's a big word for a nine year old.
Anonymous
Why are there no Mexicans in Star Trek? They don't work in the future, either.
Calabo87