Categories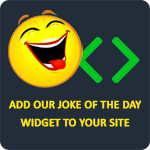 Here is a pick up line. "Hey girl, come sit on my lap and we could talk about the first thing that pops up."
poisonedxfear
Q: What happens when you stick your hand in a jar of jelly beans?
A: The black one steals your watch.
orozcom
Q: What do you say to a black man in a three piece suit?
A: "Will the defendant please rise?"
Mark My Words
What is better than winning the gold medal at the Special Olympics? Having arms and legs.
Lvaldes20
Q: What do KFC and pussy have in common?
A: Both are finger lickin' good and after you are done eating you have a box to put the bone in.
Mark My Words