Categories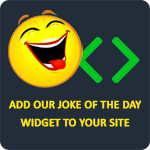 There's a man walking a tight rope 60 feet above ground. There's another man getting a bl*wjob from a 60 year old woman. What are they both thinking at the exact same time? Don't look down, don't look down, don't look down, don't look down!
bella404
Q: How do you kill 100 flies at once? A: Smack an Ethiopian in the face with a frying pan.
Anonymous
Q: What do KFC and pussy have in common?
A: Both are finger lickin' good and after you are done eating you have a box to put the bone in.
Mark My Words
How do Mexicans take a family portrait? They all gather together on the back of a pickup truck and run a red light!
staciebean2007
Hitler and his associates are having a discussion. Hitler says, "Kill 6 million Jews and a cat." One of his associates replies, "Mein Fuhrer, why must we kill a cat?" Hitler then exclaims, "See, no one cares about the Jews."
Anonymous