Categories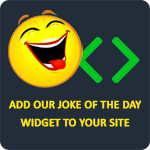 Q: How does a black girl tell if she is pregnant? A: When she pulls the tampon out all the cotton is picked.
Anonymous
Here is a pick up line. "Hey girl, come sit on my lap and we could talk about the first thing that pops up."
poisonedxfear
Red Riding Hood was a bad bitch. She looked so f*cking good, damn! When she got to grandmas, the wolf jumped out and said, "Damn bitch, Imma f*ck the sh*t outta you." Red pulled a glock out her basket and said, "Nah motherf*cker, you're gonna eat me like the story said."
shawnsmith1971
What do you call a bunch of black people inside a school bus? A rotten banana!
ctycm
Have you heard? Michael Jackson's last wish was that his body be turned into Legos. So little kids can play with him. It turns out this wish hasn't been difficult to implement, as his body was already 99% plastic.
dolpn26