Categories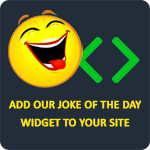 A man recently had his arm amputated and decided to kill himself by jumping off a building. When he was ready to jump, he saw a man with both arms amputated dancing around. He decided to find out why he was so happy. The man told him, "I'm not dancing. My ass is itching and I can't scratch it!"
cabezon
What do you call a bunch of black people inside a school bus? A rotten banana!
ctycm
Q: What is the difference between a pizza and a Jew?
A: The pizza dosen't scream when it's put into an oven.
Anonymous
This brother was banging his sister, and he says, "You f*ck like Mom," and she laughs. He says, "What?" She says, "That's what Dad said."
matthew13
Red Riding Hood was a bad bitch. She looked so f*cking good, damn! When she got to grandmas, the wolf jumped out and said, "Damn bitch, Imma f*ck the sh*t outta you." Red pulled a glock out her basket and said, "Nah motherf*cker, you're gonna eat me like the story said."
shawnsmith1971