Categories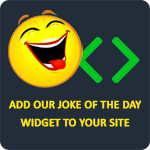 A woman was at the pharmacy and asked, "Can I get Viagra here?" The old pharmacist replied, "Yes." She asked, "Can I get it over the counter?" He responded, "If you give me two of them, you can."
Thrillanmanila
Don't be racist; racism is a crime; and crime is for black people.
yo mama
Have you heard? Michael Jackson's last wish was that his body be turned into Legos. So little kids can play with him. It turns out this wish hasn't been difficult to implement, as his body was already 99% plastic.
dolpn26
What happens when you stick your hand in a jar of jelly beans? The black one steals your watch.
orozcom
Q: What is the difference between a pizza and a Jew?
A: The pizza dosen't scream when it's put into an oven.
Anonymous