Categories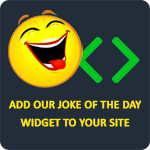 Q: What is the difference between a pizza and a Jew?
A: The pizza dosen't scream when it's put into an oven.
Anonymous
What happens when you stick your hand in a jar of jelly beans? The black one steals your watch.
orozcom
A woman was at the pharmacy and asked, "Can I get Viagra here?" The old pharmacist replied, "Yes." She asked, "Can I get it over the counter?" He responded, "If you give me two of them, you can."
Thrillanmanila
This brother was banging his sister, and he says, "You f*ck like Mom," and she laughs. He says, "What?" She says, "That's what Dad said."
matthew13
A child and a child molester walk into a forest together. The child turns to the molester and says, "Boy, these woods are scary." The molester says to the child, "You think you're scared? I have to walk out of here alone."
Colemcfarlane1