Categories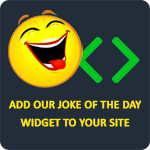 What do the female reindeer do when Santa takes the male reindeer out on Christmas Eve? They go into town and blow a few bucks.
Anonymous
Three men all die on Christmas Day and arrive at the pearly gates. Peter greets them and tells them that they are all evil men who should go to hell, but because it's Christmas, he'll let them into heaven if they have something representing the holiday with them. One of the guys has a Christmas ornament, and gets let in. Another guy has pine needles on his shirt, and gets let in. The third guy pulls out a pair of panties. "How do those represent Christmas?" asks Peter. "These are Carol's."
Anonymous
What do get if you cross a Snowman with a Vampire? Frostbite.
Iamfunnyhaha
Why is Christmas just like a day at the office? You do all the work and the fat guy with the suit gets all the credit.
Anonymous
Why did the vampire subscribe to the Wall St Journal? He heard it had great circulation...
Anonymous