Categories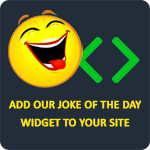 Don't break anybody's heart; they only have 1. Break their bones; they have 206.
popular kween
How to be insulting at the library: Find the coziest reading nook and start snoring.
shoff40
How to be Insulting in Theaters: Noisy wrappings on sweets can be unwrapped at moments of tension when the rest of the theatre is silent.
LaughFactory
How to be Insulting in Church: Sing out of tune in all the hymns and try singing half a line behind everyone else.
LaughFactory
How to be Insulting in the Street: Walk along as if you have stepped in something unpleasant, by pretending to scrape your feet along the pavement, or rubbing your soles on any available patches of grass. Then look daggers at anyone walking a dog.
LaughFactory