Categories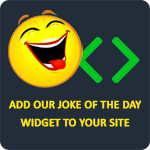 How to be Insulting in Hotels: If you have to get up early, do it with the maximum amount of noise. Run a bath loudly and sing in it.
LaughFactory
How to be Insulting on the Beach: Try to find seaweed and drag this along the beach, leaving bits beside other people's places.
LaughFactory
If you ever fart in public, just yell, "Turbo power!" and walk faster.
craftyhippiechick
How to be Insulting at Christmas: Turn up the television when the carol singers arrive and turn off the lights until they go away.
LaughFactory
How to be Insulting to Neighbors: On moving in, erect a fence at least six feet high, with a garish finish on their side.
LaughFactory