Categories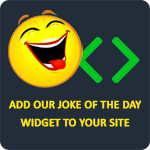 You might be a redneck if you're related to everyone in your town.
henry allison
Is that your nose or are you eating a banana?
LaughFactory
Listen, are you always this stupid or are you just making a special effort today?
LaughFactory
I know what sign you were born under, "Red Light District!"
LaughFactory
I hear the only place you're ever invited is outside.
LaughFactory