Categories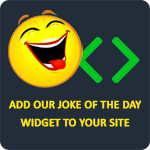 I saw a young teenage kid on the subway today. He had a Mohawk hairstyle dyed yellow, green, and red. He caught me staring at him and in a nasty voice asked, "What the f*ck are you looking at?" I replied, "Sorry, but when I was about your age I had sex with a parrot. I thought maybe you were my son."
luis
I know you're a self-made man. It's nice of you to take the blame!
LaughFactory
Keep talking. I always yawn when I'm interested.
LaughFactory
Pardon me, but you've obviously mistaken me for someone who gives a damn.
LaughFactory
If beauty was a drop of water, you'd be the Sahara Desert.
Alaska Baker