Categories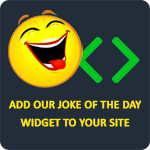 I saw a young teenage kid on the subway today. He had a Mohawk hairstyle dyed yellow, green, and red. He caught me staring at him and in a nasty voice asked, "What the f*ck are you looking at?" I replied, "Sorry, but when I was about your age I had sex with a parrot. I thought maybe you were my son."
luis
Roses are red.
Your blood is too.
You look like a monkey
And belong in a zoo.
Do not worry,
I'll be there too.
Not in the cage,
but laughing at you.
Anonymous
The fact that no one understands you doesn't mean you're an artist.
LaughFactory
Why don't aliens eat clowns? Because they taste funny.
ferrari
After meeting you, I've decided I am in favor of abortion in cases of incest.
LaughFactory