Categories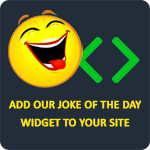 Sure, I'd love to help you out. Now, which way did you come in?
LaughFactory
You need to get a life outside of the internet. Go outside, look around. I'm sure trailer parks smell lovely in the morning.
LaughFactory
If ugliness were bricks, you'd be the Great Wall of China!
Anonymous
I heard you went to have your head examined but the doctors found nothing there.
LaughFactory
A fat man goes into a fast food restaurant and orders his food. The cashier says that it will be a minute or two for his food. Finally his food is ready. The cashier hands the food to the fat guy and tells him, "Sorry about your weight."
jayandheather