Categories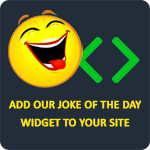 I'd ask how old you are, but I don't think you can count that high.
LaughFactory
You remind me of the ocean, you make me sick.
LaughFactory
If beauty was a drop of water, you'd be the Sahara Desert.
Alaska Baker
When Jack was born, his mother didn't know which end to put the diaper on.
LaughFactory
He is so short, when it rains he is always the last one to know.
LaughFactory