Categories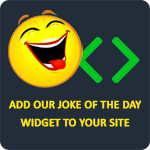 If beauty was a drop of water, you'd be the Sahara Desert.
Alaska Baker
I'd ask how old you are, but I don't think you can count that high.
LaughFactory
If I promise to miss you, will you go away?
LaughFactory
Keep talking, someday you'll say something intelligent!
LaughFactory
Let's play horse. I'll be the front end and you be yourself.
LaughFactory