Categories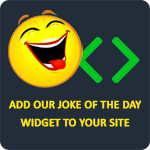 The fact that no one understands you doesn't mean you're an artist.
LaughFactory
If ugliness were bricks, you'd be the Great Wall of China!
Anonymous
I hear the only place you're ever invited is outside.
LaughFactory
I'd hate to see you go, but I'd love to watch you leave!
LaughFactory
If I promise to miss you, will you go away?
LaughFactory