Categories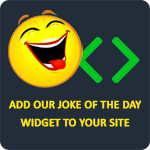 If ugliness were bricks, you'd be the Great Wall of China!
Anonymous
You're so ugly, you make blind kids cry.
LaughFactory
You have that far look in your eyes: the farther you are, the better you look.
Anonymous
I'd hate to see you go, but I'd love to watch you leave!
LaughFactory
Instead of being born again, why don't you just grow up?
LaughFactory