Categories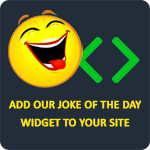 If ugliness were bricks, you'd be the Great Wall of China!
Anonymous
You have that far look in your eyes: the farther you are, the better you look.
Anonymous
Pardon me, but you've obviously mistaken me for someone who gives a damn.
LaughFactory
Why is it that the people with the smallest minds always have the biggest mouths?
LaughFactory
I hear the only place you're ever invited is outside.
LaughFactory