Categories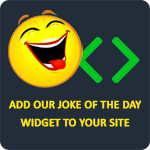 If ugliness were bricks, you'd be the Great Wall of China!
Anonymous
The fact that no one understands you doesn't mean you're an artist.
LaughFactory
Why is it that the people with the smallest minds always have the biggest mouths?
LaughFactory
If I promise to miss you, will you go away?
LaughFactory
I hear the only place you're ever invited is outside.
LaughFactory