Categories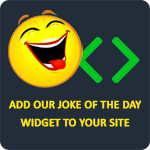 You're so ugly, you make blind kids cry.
LaughFactory
If ugliness were bricks, you'd be the Great Wall of China!
Anonymous
Sure, I'd love to help you out. Now, which way did you come in?
LaughFactory
I heard you went to have your head examined but the doctors found nothing there.
LaughFactory
You need to get a life outside of the internet. Go outside, look around. I'm sure trailer parks smell lovely in the morning.
LaughFactory