Categories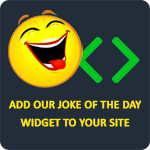 Mexico doesn't win Olympic medals because all the best runners, jumpers, and swimmers are in America.
Anonymous
A German asks a Mexican if they have any Jews in Mexico. The Mexican says, "Sí, we have orange jews, apple jews, and grape jews!"
BLUEYEZ74
Q: What's the difference between England and a teabag?
A: A teabag could stay in the cup for longer.
yo cuzz
China, Russia, and Poland venture to space. China says they'll go to Pluto because it's the farthest. Russia says they'll go to Jupiter because it's the biggest. Poland says they'll go to the Sun. Russia and China warn that they'll melt. They reply, "We'll go at night."
mikey
Nobody starves in America. People in America die from over eating.
pyesley